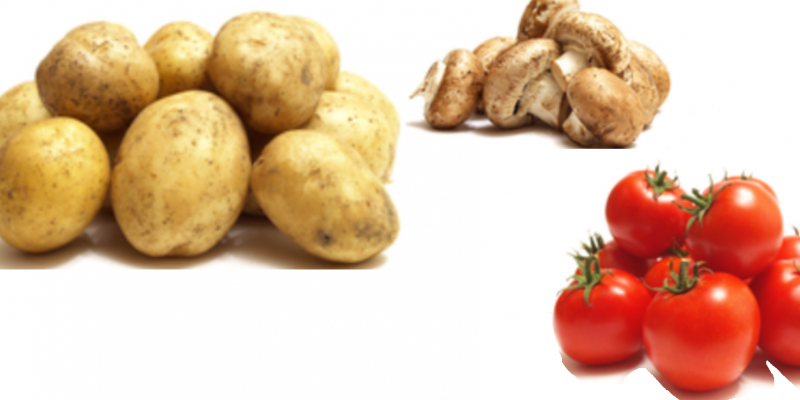 Australia's Most Profitable Produce Industries
In this post, we talk about 3 of Australia's most profitable produce industries – potatoes, tomatoes and mushrooms!
Potatoes
Potatoes are by far the biggest vegetable commodity grown in Australia by volume with the majority of production occurring in South Australia and Tasmania. Potatoes boast a number of minerals and plant compounds that can help lower blood pressure. Potatoes may also aid weight loss by helping you reduce overall intake. You can have them boiled, baked, or fried and they're frequently served as a side dish or snack.
Tomatoes
The next largest crops in Australia are Tomatoes. Despite botanically being a fruit, tomatoes are often actually eaten and prepared like a vegetable. Tomatoes are the major dietary source of the antioxidant lycopene, which has been linked to many health benefits, including reducing the risk of heart disease and cancer.
Mushrooms
Finally, Mushrooms, are third on the list of the most profitable produce industries in Australia. There are a variety of Mushrooms around including well-known species such as button, oyster, porcini and chanterelles. Whilst mushrooms can be eaten raw, others can be grilled or cooked in a microwave.
---