Budget 2014: a large investment in Queensland infrastructure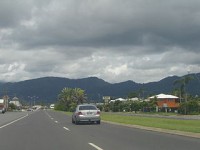 When Treasure Joe Hockey's federal budget for 2014/2015 was revealed last night, there were certainly a number of tough changes announced, many of which have left the Australian public feeling less-than-happy with the Coalition government.

But for every sobering and controversial change, there were a few silver linings amidst the barrage of tax increases, service funding cuts and outright governmental group closures. One of these silver linings came in the form of an increased investment in infrastructure that aims to improve roads nationwide.
While on the surface this may not seem like that big of a deal, the simple fact is that poorly maintained or planned roads can promote a serious danger to many. In Queensland, for example, the Bruce Highway is the most dangerous stretch of highway in Australia due to a number of factors, including poor maintenance and a severe lack of appropriate lane numbers at certain legs of the highway.
Over the next six years, the LNP's Budget should see Queensland receive approximately $13 billion to improve road infrastructure, with a primary focus being the Bruce Highway, the Toowoomba Second Range Crossing, the Gateway Motorway, and the Warrego Highway. In total, Queensland is receiving around one-third the LNP's total budget that's been allocated to infrastructure. By design, the most glaring infrastructure issues are being addressed first.
In the grand scheme of things, this investment in infrastructure may not make the public feel that much better when compared to the number of financial problems the budget could cause, but it at least means many of Queensland's main roads should hopefully become safer sooner.
* Image source: Frances76
---