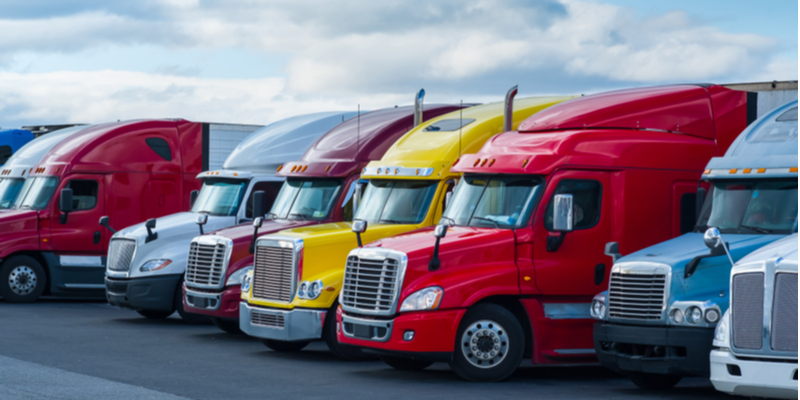 Choosing A Refrigerated Truck – Your 5 Point Checklist
Choosing a refrigerated truck for your business is an important task, that's why renting one from us is super helpful as you learn the peculiar needs you have. In this post, we share 5 of the main considerations when considering to rent or buy a truck for your business.
1. What Storage Capacity does your business need?
Back in 2019, Insulated trucks were offered in many different sizes and specifications were available. This year in 2020, the trend continues. With customisation and up-fitting to suit your needs available, you may find that you can get by with a smaller storage capacity than you initially planned for. It's important to take note that clever design can go a long way when it comes to insulated trucks.
2. What temperature range do you require?
Not all refrigeration is equal. When delivering perishables, the smallest deviation in temperature can harm the quality and shelf-life of your cargo. The refrigeration and temperature monitoring technology built into our refrigerated transport units here at Cannons ensures a stable environment is maintained within the tight operating parameters. Meaning that your goods are preserved in their optimum condition to ensure against perishing, damage and loss.
3. Should I Hire or Buy?
Especially for small-business owners considering an insulated truck purchase, it's hard to know exactly how often you will call upon your refrigerated vehicle. If you find you have a client and delivery needs that are sporadic and difficult to project, hiring might be the better option for you in the short term. That's why it's great to work with Cannons. It can work out smarter and more cost-effective for you as you build your business.
4. What does the Warranty cover?
While you can expect any new vehicle on sale to come with a manufacturer's warranty. It's important to know exactly what it covers. Prospective buyers should ask about their warranty coverage when it comes to refrigeration units, structure and up-fitting in an effort to avoid hefty repair fees that can come down the track.
5. Can I drive it without a Truck License?
It pays to consider the license requirements of the trucks you are looking at. Larger insulate trucks require a Light, Medium or Heavy Rigid license for use in Australia depending on gross vehicle mass. Do take note that there are insulated trucks available. This is especially helpful for smaller businesses. One can operate them on a normal C-Class License (aka you might not need a special truck license to operate).

---