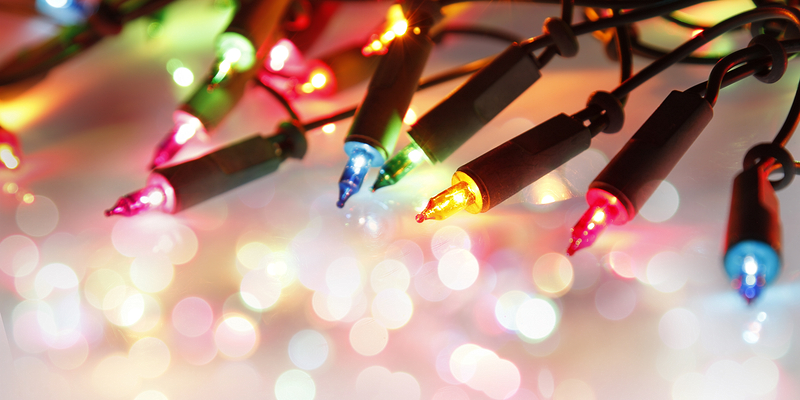 Christmas Lights 2016
All over Queensland, and even the country, this Christmas we get to catch a glimpse of the spirit of Christmas – through Christmas Lights Displays! From simple light fixtures to complex systems accompanied by music, these Christmas Lights Displays are bound to capture the likes of kids and adults all over the country. In this post, we share 10 of the best Christmas Lights 2016 that you may want to drive by.
Bald Hills – Paladin Place
Brad's Brisbane Christmas Lights has been a must-see Christmas lights display for the past few years, and this year is no exception. Raising funds for charity, the 7.5minute Wi-Fi interactive light display (on loop) features a light show synchronised to music and 26,000+ LEDs sequenced over 7,400+ channels (plus there's 38,400 LEDs on the video matrix). Check out their video for a sample of how spectacular the light display can be. Lights on 7-10pm from now until December 24th (Christmas Eve).
Deception Bay – Cockatiel Court
Another veteran to the must-visit Christmas Light route, this house has lights on from 7-10pm from now until Christmas Eve.  Last year they also did face painting, and all proceeds went to the RBWH.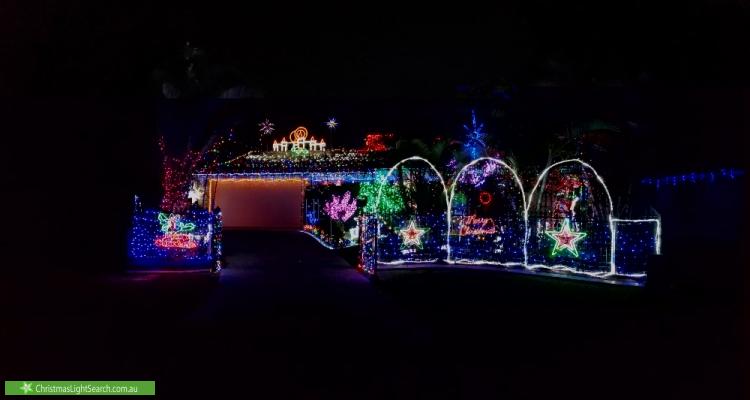 Deception Bay – Louisa Court
Six homes in this street all feature Christmas Lights, creating a neighbourhood vibe. They are collecting funds for the Daniel Morcombe Foundation.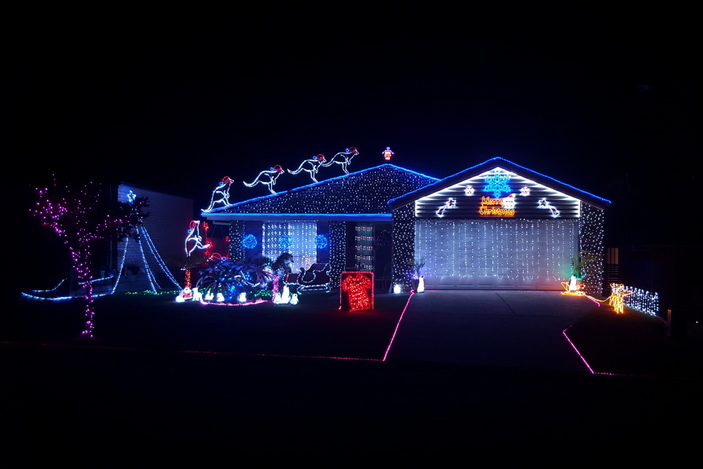 Redcliffe – Marine Parade
Christmas lights aren't just for houses, even apartment blocks are getting in the spirit. Drive down Marine Parade and you'll find a 30-unit building decorate for Christmas.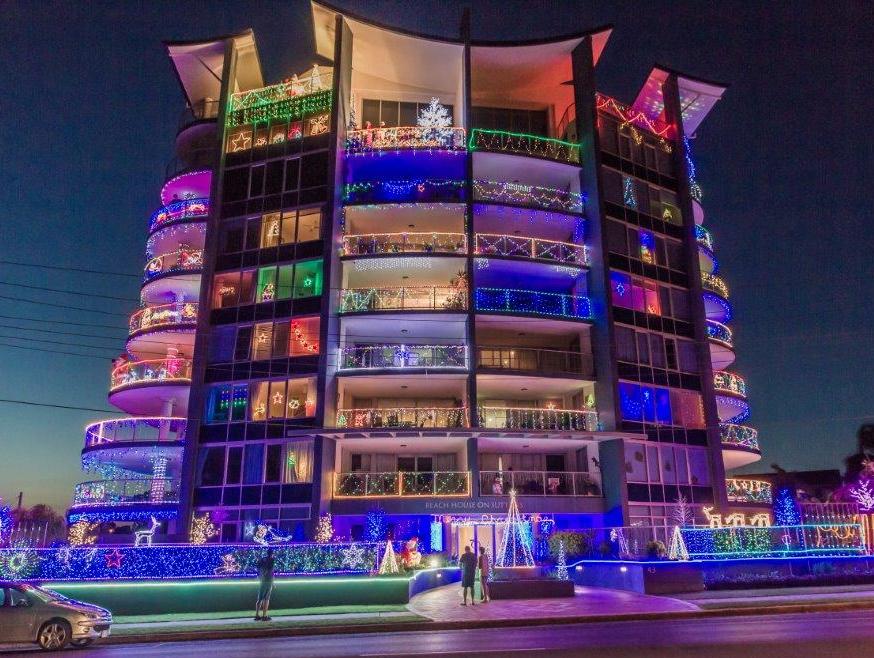 Crestmead – Clayton Court
There 7,000+ LED lights are synchronised to Christmas songs. Tune into 91.3fm and light in your car or listen out front. Families can dance along. Light are on from 7-10pm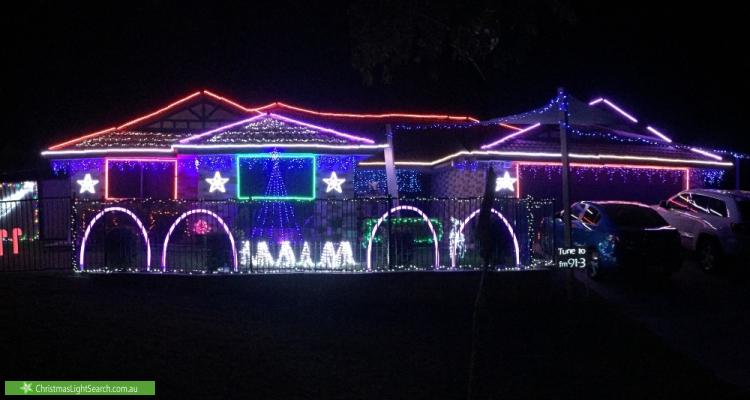 Heathwood – Paperbark Crescent
One section of the street is all lit up with colourful lights and one of the houses have a huge interactive sleigh for children to play on with switch board and lighting. Mr & Mrs Clause and a few elves also make an appearance a couple of night before Christmas Eve.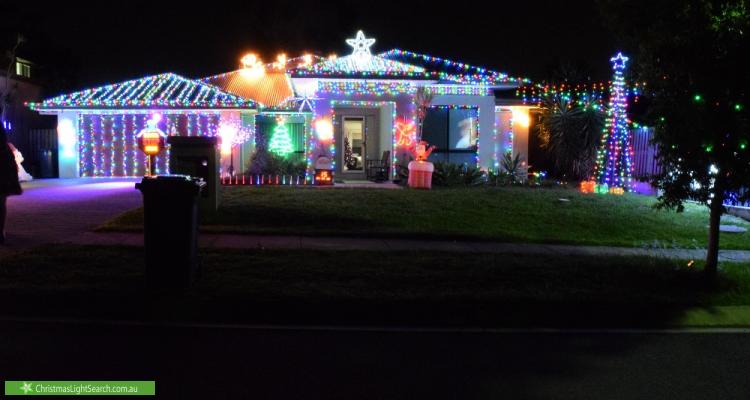 Taringa – Westerham Street
Looks like Santa had to climb the 5.2metre tree in order to get a better view of all the home's that he needs to visit on Christmas Eve! This unique Christmas Lights display features Santa and his reindeers trying to get to the top of the Christmas Tree.
Lota – Cobar St
This Christmas Display Show features more than a dozen Christmas carols and tunes synchronised to music using Light O Rama software and other control systems and thousands of Led lights. The show runs for about 20 minutes and repeats continuously.  Check out last years:
Victoria Point – Chestnut Crescent
Kids are more than welcome to roam over the yard. They hand out lollies to everyone who visit. Their garage has been transformed into Santa's Workshop, where children can look through and can send their "Letter to Santa" via a special post box. There are even pens, paper and envelopes all ready for anyone who wants to write a letter to Santa. They empty the "post" box every couple of days and take the letters to the post office.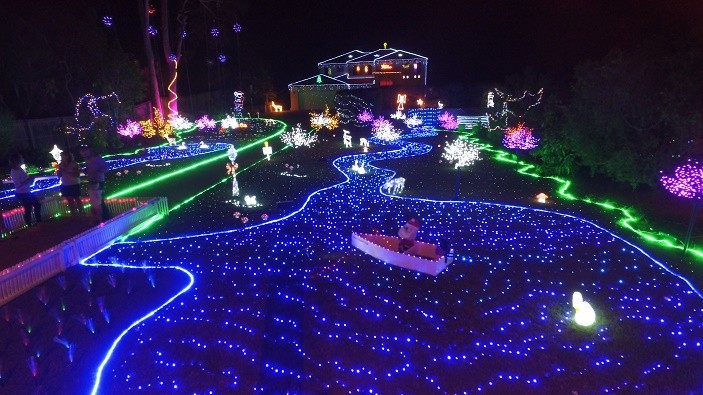 Mount Ommaney – Moncrieff Court
As well as lights, inflatables and a snow machine will be on between 7-8pm every night. They also have a post box and if the children post their letter between 7-8pm they will get a personalised reply while still looking at the lights. There will be lollies and a collection for the Lady Cilento hospital. To read more, visit: http://www.familiesmagazine.com.au/christmas-lights-brisbane/ 
---