Favulous Floyd
As with any company, the passions of the Cannon Logistics team extends beyond the world of logistics and refrigerated road freight solutions. For our owner, Zac Popov, one of his passions is horse racing, having recently placed a 5% stake in Favulous Floyd, a 2-year-old Bay Colt.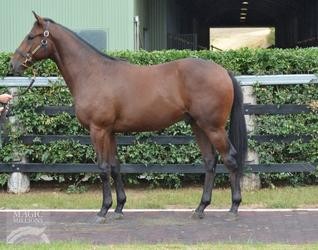 According to early trials, Floyd is showing some great promise. Here's an email Zac recently received regarding Floyd's progress from Dan Bougoure, Floyd's trainer:
"Hello Zac,
Floyd had his trial today at Deagon, he finished 4th of 5 beaten 2.5 lengths. He showed pace out of the barriers and weakened the final 100m. To me it was a nice trial, he is taking his time to get fully fit (this is why he weakened the final 100m of the trial). Jockey Jim Byrne reported that Floyd did everything right and in his opinion he will be far better suited over 1400 to 1600m, I agree with his opinion.
Based on the way Floyd went today he will need another jumpout/trial before he can go to the races. Depending on how he pulls up after today's outing,will determine when he goes to the trials again, this will most likely be in two weeks (23/2/15)."
We'd love to hear what hobbies and interests you have outside of work environment, so be sure to share them with us in the comments below.
---