Freight Services for Farmers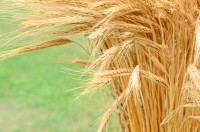 Cannon Logistics prides itself on the services it provides to regional areas throughout Queensland and Northern NSW.
As part of our regional services, we have a strong history of helping farmers send their produce to their respective buyers.
Through using our temperature monitoring technology, Cannon Logistics is able to maintain the optimum quality of all goods based on their requirements – be it they need low or high temperature climates.
This means that the goods you harvest from your fields will be protected from perishing and damage.
We provide our services to a wide range of the farming industry, from the farmer that grows and harvest their own crops to the Meat, Wild Game, Poultry, Seafood, Dairy and Eggs Industries. Using the same temperature and humidity monitoring technology, we guarantee your goods will remain in the best conditions possible without any risks of bacterial infection.
Along with all of this, we also maintain the cleanliness of all trucks and take great care in ensuring that goods are stacked / stored properly so that they are always as safe as possible. Our services run throughout coastal and regional Queensland from Townsville southwards, as well as Northern NSW down to Grafton.
Cannon Logistics is accredited under Safe Food Qld for the carriage of most food products.
If you would like to learn more about Cannon Logistics' regional services to farmers, feel free to contact us online or call us on (07) 3217 9211.
* Image source: Just2shutter / FreeDigitalPhotos.net
---