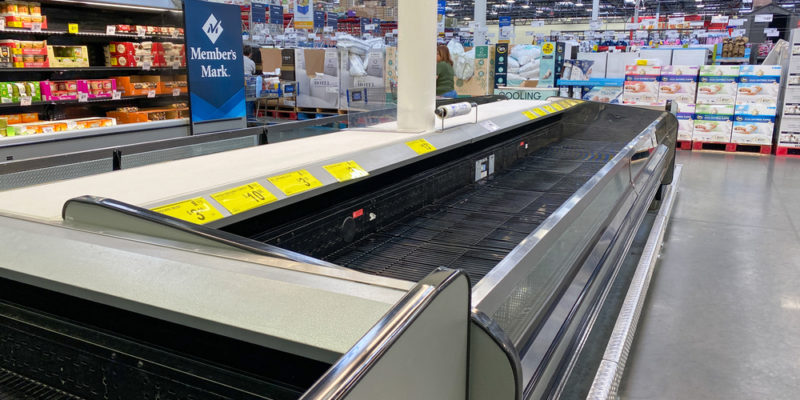 How Refrigerated Transport Companies Impact Your Supply Chain Reputation
For many businesses, the supply chain is very important, especially when it comes to refrigerated goods. The consistent, reliable, timely and safe supply of temperature sensitive products is critical to a smooth-running business. It allows your customers to confidently and conveniently buy what they need when needed.
But if your supply chain is poor; is unreliable, lacks safety and quality checks, your good business reputation will become compromised. If this is the case a change of road freight company is in order.
In this article, we discuss how refrigerated transport companies impact your supply chain reputation.
Does your local grocery store sell unrefrigerated meat or outdated cartons of milk? Across the globe, there are a ton of places where both edible and pharmaceutical products are stored and shipped at improper temperatures, or because of delayed times they reach their destinations past use by dates. In examples like the aforementioned, it can be expected also that some drugs aren't only ineffective, but also harmful and possibly life threatening to people who can count on them from anything from preventing a cold to fighting cancer.
At Cannon Logistics we understand how our service can impact your reputation – our clients can rest assured that their products are delivered on time and at the correct temperature to stay safe and arrive in 'as sent' condition every time.
We ensure your products are transported safely without damage. You can rely on us to keep your supply chain reputation in top shape. Damaged products or those that haven't been delivered in time or in the best possible condition mean companies must deal with tarnished reputations and shareholders distrust which can cost companies much more than $$$.
At Cannon, we understand how external conditions can impact refrigerated goods. Things like humidity, light, vibration and shocks are also taken into account in getting goods delivered in the best condition.
We use the latest technology to monitor your products throughout the journey – from deep-frozen to cold controlled-rooms. Having a system which monitors the temperature on all parts of the journey is critical when transporting temperature sensitive cargo.
So, you can see how important it is to have a reliable refrigerated transport company form part of your supply chain. The company you use will impact your daily operations and subsequently your reputation.
At Cannon Logistics, we pride ourselves on maintaining safe, reliable, consistent and high quality services.
If you need a Brisbane based road freight company to transport your goods within Queensland and Northern NSW? Get in touch with our friendly team here at Cannon Logistics.
---