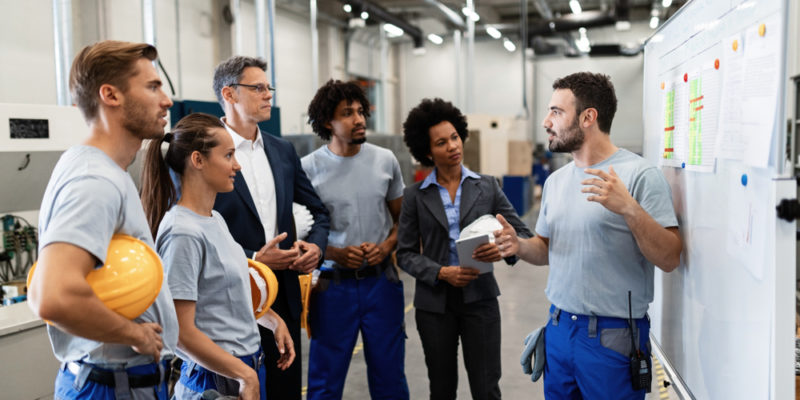 How to Train Logistics Warehouse Employees
Are you looking for a way to improve your logistics company and its performance? A good place to start can be to ensure that all your employees have the right training.
Having an efficient and well-trained warehouse team can go a long way towards making your company more successful. It's also not that hard to achieve. All you need to do is set a realistic plan and set aside time to focus on education and training.
Here's some tips on how to train your warehouse employees to ensure that your supply chain runs smoothly.
Conduct a Training-Needs Assessment
The first thing you need to do is identify the most important skills required to improve the efficiency and effectiveness of your team. Try to find a gap in their current skills and then prioritise training to fill that gap. For example, some of your more experienced employees may not be up-to-date with the latest technologies. You could provide training in this area.
Determine the Best Training Method
Next, you need to think about the right approach to your training. Think about whether you need to provide practical training like how to drive a forklift truck, or soft skills training like communication. Will you need to hire an external training company, or can you run an internal training program?
Many warehouse and logistics training needs can be met using online materials or courses. For more specialist topics, you may need to develop your own educational resources.
Run a Pilot Program
It's a good idea to test your training program on a small number of employees first. Make sure to get their feedback and find ways to improve. Then refine your methods before scaling up to larger groups.
Implement
Now you should be good to go. Plan out your training program so that your employees can benefit from it as soon as possible, without interrupting your work schedule. Once implemented, you should continue to seek feedback and find ways to improve.
Once you have invested in training your employees, it's important to check that they can apply what they've learnt. This will show you whether or not your training was effective.
Looking For a Reliable Transport Company?
At Cannon Logistics, we have 25 years of experience in specialised refrigerated transport and warehousing.
Our modern fleet of prime movers and trailers come with the latest in temperature humidity control technology. We can ensure your products always arrive in optimal condition.
Talk to our friendly team about all your refrigerated transport needs today!
---