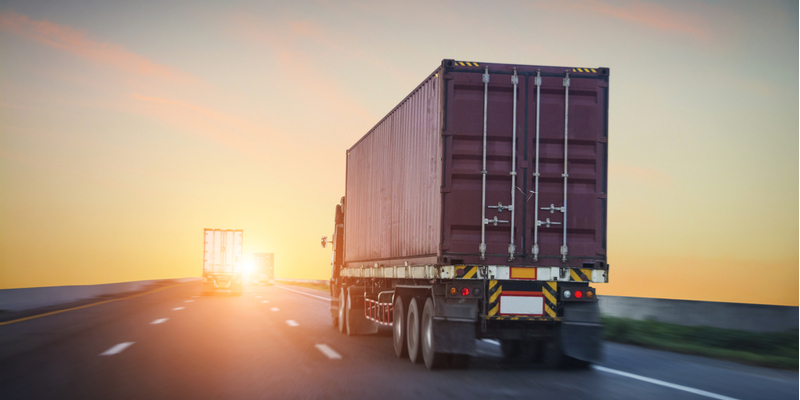 Logistics Challenges In Australia & The Emerging Solutions
The benefits of trucking services throughout the country is not to be underestimated. Aside from ensuring the swift, timely and secure delivery of goods from point A to point B, they are the lifeblood of many business operations. Across many industries, the distribution of goods from manufacturers, merchants and consumers is extremely vital and any small setback can cause a huge delay in the supply chain.
This process is usually well-managed and carefully monitored in more urbanised areas where technological advances streamline and expedite things. Communication becomes quicker and easier, allowing constant transparency between parties and as well as the exchange of data.
Schedules are also updated almost instantaneously with the help of connected devices. Additionally, tracking routes and deliveries are better monitored to ensure each party's accountability in the distribution chain.
In this blog post, we will be going in-depth into the challenges that face logistics companies and the container innovations providing solutions.
The Challenge of Distance
In more rural areas, access to freight transport services can still be limited. For one thing, many rural areas do not have the same level of advanced technology as their more metropolitan counterparts, making communication and coordination challenging and lacking in many aspects. Additionally, many suppliers and distributors in rural areas face these challenges:
A number of rural areas are located far from most cities and can be difficult to travel to because of rough terrain and lack of well-made roads. 

Some rural towns also offer agricultural products and goods that need to be frozen such as seafood or meat. Products of this nature need to be transported in a refrigerated vehicle to ensure their freshness and keep them from damage and spoilage during transit, so timing is important. 
However, all hope is not lost. While pressing, these challenges can be addressed with good supply chain organisation, communication, route planning and preparedness. If you are in need of Road Freight Logistics around Queensland, particularly in more rural areas like Mount Isa, we are more than glad to assist you.

Technological Advances Providing Assistance
While distance continues to raise it's own set of challenges, there are many things that are being improved to streamline process, including:
Methods of Communication

Infrastructure

Means of Transport  
Better communication is already a huge feat in maintaining transparency in the supply and distribution chain, and it is not the only aspect that has changed. Funding and resources are also being put into researching, improving and developing infrastructure and road design. With improved road networks and better infrastructure comes faster and safer trips, more access to previously inaccessible areas and more streamlined delivery processes.

Prompt and Preserved
The vehicles being used are changing as well, not only with the rise of things like electric trucks and driverless vehicles, but also with continued advances in refrigeration technology. There is an ever-expanding need for refrigerated transport, for a range of products from pharmaceutical products, medical items, food and beverages, frozen goods, plants, temperature sensitive stock, and more.
With refrigerated freight transport, products that need to stay cool (or frozen) are kept that way in vehicles that have built-in refrigeration. In addition to the safe and secure transport that trucking provides, the shipment's temperature is regulated throughout the trip. Freight transport companies follow strict protocol when working with temperature-controlled freight, as they need to packed quickly, kept intact, and maintained at a constant temperature from point A to point B.  

Delivering Dynamic Logistics Solutions That Meet Your Needs
The key to resolving challenges is having a well-organised and modern logistics system and processes in place and always staying ahead of the curve. At Cannon Logistics, we can haul any number of products and specialise in temperature-controlled transport for medical supplies, frozen goods and other types of perishable items.
Our team takes pride in offering accessible logistics solutions to the companies we serve. We also believe that hauling is about breaking down barriers and building lasting relationships and connections. 
If you are interested in booking a shipment, feel free to contact us today. We service locations all over Queensland and Northern New South Wales such as Rockhampton, Yeppoon, Tweed Heads and Gladstone.
---