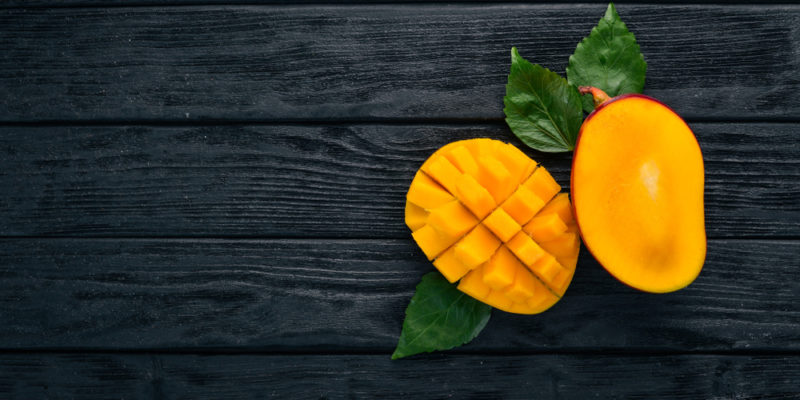 November Produce Spotlight: Mangoes
It's finally mango season! If you're yet to pick up some delicious mangoes from your local grocer, don't worry – there's still plenty of time.
In Queensland, mango season usually starts around October and can last all the way into April if it's a strong season!
In today's blog, we discuss some of our favourite facts about the summer fruit that people love to love and look forward to eating all year.
Health Benefits of Mangoes:
Rich In Nutrients
Eating one cup of mango provides you with so many nutrients while remaining low in calories. Featuring 18% RDI (Recommended Daily Intake) of Folate – choosing to eat a mango for breakfast or a snack is a great way to kick start your day.
Boosts Immunity 
Did you know just one cup of mango gives you 10% of your daily Vitamin A requirements? A healthy immune system is reliant on Vitamin A as it helps fight infection. Another vitamin that significantly boosts your immune system is Vitamin C, something that mango has a lot of! Vitamin C helps your body produce more disease fighting white blood cells.
Supports Heart Health 
Rich in nutrients such as magnesium and potassium, mangoes have the potential to lower blood pressure and blood cholesterol
But the health benefits aren't the only reason we love mangos – they are also delicious!
Keeping Your Mangoes Fresh
Plenty of people love mangoes due to their versatility. Whether you're sipping on a mango smoothie to cool off on a hot today or adding in to your favourite Christmas lunch salad, mango adds a sweet taste and an enjoyable texture to summer classics.
That being said, most mango lovers would know that the line between a perfectly ripe mango and a mango that is beginning to rot is incredibly thin.
To ensure you get the absolute best out of your mangoes this season, here are some tips to help you keep them ripe and delicious for longer!
If your mangoes are yet to reach ripeness, make sure you're keeping them at room temperature.
If you want them to reach ripeness even sooner, place your mangoes in a paper bag at room temperature.
Once ripe, keep your mangoes in the fridge to slow down the ripening process. Mangoes should keep for up to 5 days if refrigerated at the right time.
If you want to keep your mango ready to eat for even longer, dice it into cubes and freeze it. It will still be fine to consume for up to 6 months.
Need To Transport Your Mangoes?
If you are a farmer, packager or grocery store, you'll need a transport company to get your mangoes where they need to go and deliver them in the condition they were sent.
At Cannon, we have 25 years of experience in specialised refrigerated transport and warehousing.
Our modern fleet of prime movers and trailers are enhanced by the latest in temperature humidity control technology. Our expert drivers can deliver your products with confidence.
Talk to our friendly team about all your refrigerated transport needs today!
---