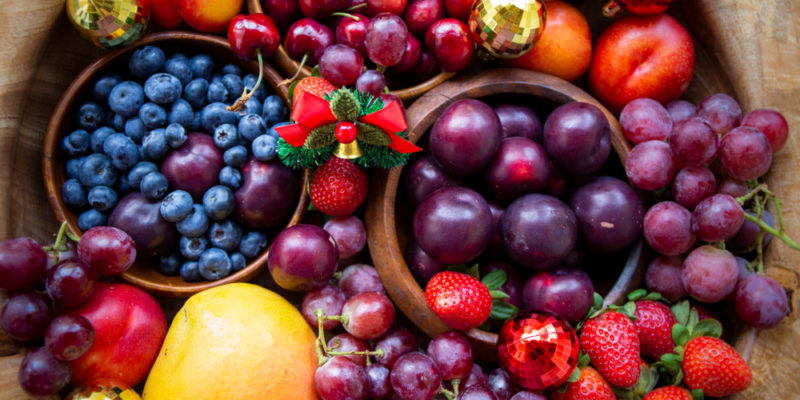 Queensland's Best Christmas Food
Christmas is almost here, which means it's the best time to enjoy all the fresh summer produce and seafood that Queensland has on offer.
Whether you're crafting the perfect pavlova or looking for something to jazz up your salads for Christmas lunch, make sure to include fresh, local ingredients.
So, what foods are available in Queensland?
Queensland is known for producing fresh fruits like mangoes, pineapples, and bananas. There's also local seafood, including reef fish and prawns. Plus, plenty of coffee plantations, wineries, cattle farms, and more.
If you're looking for inspiration for your Christmas menu, here are some ingredients you should definitely include:
Mangoes & bananas: Add some fresh local flavour to your Christmas dishes with tropical fruits like mangoes and bananas.

Seafood: Locally produced seafoods like barramundi, Moreton Bay Prawns and Bugs are perfect for adding to salads or serving cold for summer lunches.

Ginger: Ginger is grown across the Sunshine Coast and Wide-Bay Burnett regions, and can be used for a variety of foods, dishes and drinks. Plus, ginger beer is perfect for cooling down your guests on a hot summer's day.
Cheese: There are many varieties of cheese produced locally across Queensland. Visit a dairy farm or markets to try out different varieties and find your favourite taste.
Nuts: Homegrown macadamias and peanuts are great for making dips, adding to salads, and spicing up your Christmas cooking.

Coffee: Coffee is also grown in Queensland and is readily available. Find a local flavour to impress your guests at your Christmas party.
So, what classic Christmas dishes can you prepare with these ingredients?
Bring the spirit of local produce to your Christmas party through including lamingtons, pavlova, cheesecake, fruit kebabs, fresh meat for BBQs, barramundi, and seafood salads.
With these local flavours, you can make the most of summer and Christmas.
Need To Transport Your Fresh Produce?
If you are a farmer, packager or grocery store, you'll need a transport company to get your produce where it needs to go and deliver it in the best condition.
At Cannon, we have 25 years of experience in specialised refrigerated transport and warehousing.
Our modern fleet of prime movers and trailers are enhanced by the latest in temperature humidity control technology. Our expert drivers can deliver your products with confidence. Talk to our friendly team about all your refrigerated transport needs today!
---