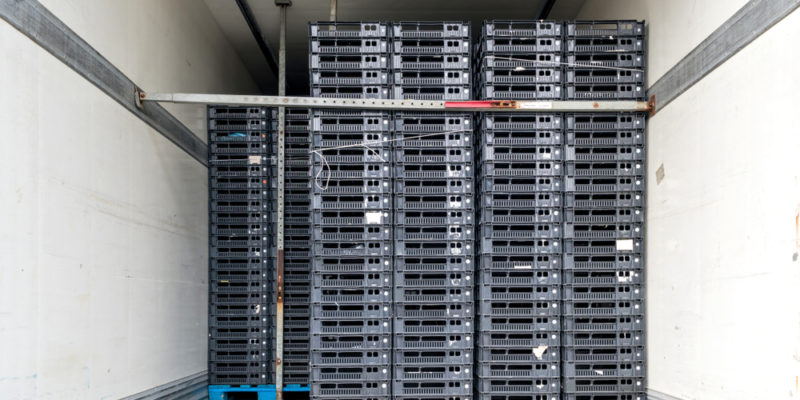 Refrigerated Trucks And How They Actually Work
Refrigerated trucks are the backbone of the transport industry when it comes to food and produce delivery.
Keeping perishables fresh and in 'as sent' condition could not be achieved without refrigerated trucks and vans keeping it cool when distributing goods from farm to store, across the country.
However, a lot of people are in the dark when it comes to the mechanics of Refrigerated Transport… how a refrigerated truck actually works is a complete mystery to many.
In this article, we'll take you through how these trucks maintain their cool:
Keeping The Heat Out
The main challenge for keeping products cool inside the truck isn't so much about producing cold air as it is about keeping the hot air out.
During summer in Queensland, this is no small feat.
In the cargo part of the truck, the unit is completely sealed and insulated to ensure that no air from outside comes in and disrupts the consistency of the temperature inside. Therefore, the product's required environment is maintained with less power.
When the Doors Open
It is inevitable that someone will have to open the doors to the refrigerated truck at some point… whether it is to load it, check on the products or when they reach their destination.
When the doors are opened, it is important to ensure that the environment inside the truck isn't compromised. This is to avoid the products spoiling.
To do this, you need a refrigeration system. As cold air can't actually be created, these systems function by extracting any heat out of the compartment and subsequently cooling the truck.
Temperature Monitoring Inside Refrigerated Trucks
It is important to monitor the temperature inside the truck for food safety. If the truck warms up as a result of failure of the insulation, sealing or refrigeration systems, the quality of the products would be threatened. This may cause them to expire prematurely.
For more information, check out our blog on How temperature monitoring technology keeps food safe.
At Cannon Logistics, we perform routine maintenance to ensure our refrigerated transport fleet is running as it should. This guarantees your products will remain in their required temperature for the entirety of their journey.
For all your refrigerated transport needs, give us a call today!
---