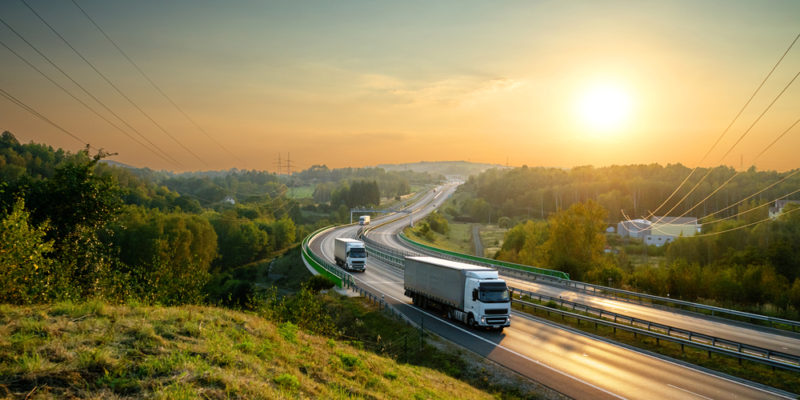 The 3 Main Challenges to Transporting Refrigerated Goods
Every industry has its challenges and refrigerated transport is no exception.
A big part of transport and logistics is reducing the likelihood for food waste and maintaining food safety. This is where most of the challenges lie.
When transporting refrigerated goods, it is vital to ensure systems are streamlined to maintain quality. This can be difficult when taking into account internal and external factors.
For refrigerated transport companies, there are three main challenges to watch out for when transporting these kinds of products:
Refrigerated Equipment Malfunction
Equipment failure is unlikely to occur if proper maintenance is observed and all of the correct checks are carried out. However, this doesn't mean they are entirely avoidable.
The equipment most important to monitor are:
Refrigeration systems
Insulation
Door and window seals
Temperature monitoring technology
These are the systems most involved in maintaining the quality of the produce so it is important they remain functioning.
It is essential to perform checks on these aspects, as well as the mechanics of the truck itself, before transporting refrigerated goods.
Education and Training
Following the correct procedures and processes is crucial in this industry. This applies to every aspect of the transportation process:
Loading and unloading
Record keeping
Maintenance processes
Product compatibility
Demand forecasting
Practices related to driving
A lack of resources, training or education is a big challenge for the industry. Upskilling and refresher courses are also important ongoing practices that many companies in the transport industry neglect to carry out.
At Cannon Logistics, we understand the importance of education for our drivers, staff and customers. We are committed to eliminating room for driver error by ensuring that these practices are followed .
Regulatory Requirements
There are numerous enforceable requirements surrounding this industry to ensure the product and food safety. The Australian Food Cold Chain Logistics Guidelines outlines these.
However, another challenge for this sector is the ambiguity of some of these guidelines and issues in interpretation. Some clauses refer to 'adequate sanitation' but this leaves what is 'adequate' up to the individual.
Further, a study found that the lack of insulation specifications posed a threat to the performance of equipment when transporting refrigerated goods.
This can be remedied with proper training and education of suitable standards for those in the industry.
Here at Cannon Logistics, we believe in continuous improvement, training and maintenance. Our customers have full trust in us tol deliver their products in 'as sent' condition.
Contact the team to find out for yourself.
---