The Carbon Tax One Month On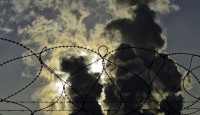 Nearly one whole month on, information regarding the exact impact of the carbon tax has begun to roll in.
From complaints to how much it will increase the general cost of living per week, here are the changes the carbon tax will most likely bring to you.
Complaints and the commercial sector
According to reports by the Australian Competition and Consumer Commission, 1,260 complaints were made to them regarding claims of businesses incorrectly detailing the impact the carbon tax would have on their prices and costs as of June 24.
While these complaints have been reducing, the ACCC has stated any business that is misleading in information regarding carbon tax claims could face consequences. For now, though, the ACCC has mainly been issuing warnings or educational letters to these businesses accused of incorrect or misleading information.
For now, it is hard to exactly summarise how much individual businesses have been affected by the carbon tax so far. Potentially the prices aren't as bad as predicted. At the same time, the prices could be close to predictions or worse.
The impact on individuals
In a bit of good news, recent information has found that the average impact of the carbon tax on individuals appears to be lower than originally estimated by the Treasury, which was $9.90 a week. Canberra's National Centre for Economic Modelling, who have had access to more current information, has now revised this cost to $8.80 a week.
They also believe that a larger percentage of individuals and families will be fully compensated by the government in conjunction with this revised cost. While this is certainly welcome news, it doesn't mean that everyone will be free of the tax.
It is noted that the average cost in a state such as Victoria will probably be more than that of Tasmania. This is because Victoria is still very reliant on coal energy whereas a notable amount of Tasmanians rely on renewable energies. Still, it's nice to hear that the impact may not be as severe.
Of course, as the months go on and more information is released about the carbon tax's impact, we'll be sure to update you. At least for now we have some cautious optimism in regards to how we'll be taxed on an individual level.
Do you think the carbon tax is going to have a notable impact on our cost of living? Share your thoughts in the comments below.
* Image source: dan / FreeDigitalPhotos.net
---