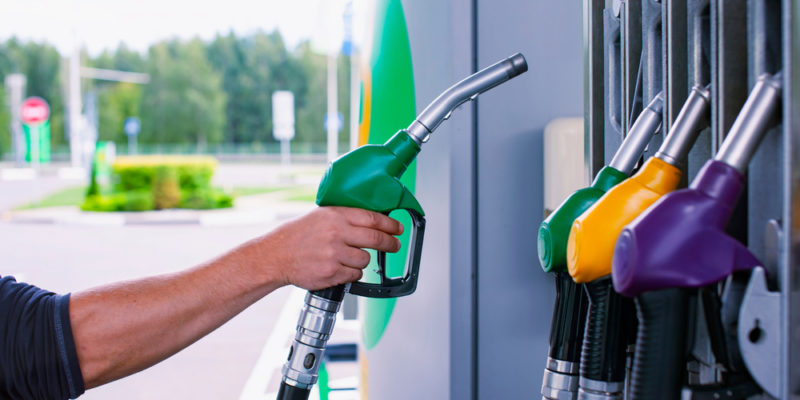 The Impact of Rising Fuel Costs on Transport Logistics
Rising fuel costs have a significant impact on the transport and logistics industry. In this blog, we'll share our insight into how the price of fuel impacts logistics and how we can handle it in the future. 
The logistics industry relies heavily on fuel through every step of the supply chain. When goods travel from farm to fork, their journey is only possible through fuel. This is why changes in fuel prices affect and disrupt logistics processes.
Fluctuations in price are caused by:
Global price of oil
International exchange rates
Supply and demand
Natural disasters, war, conflict, pandemics
The rising fuel price presents challenges to the logistics industry. These include:
Increased Costs of Transport
When fuel prices rise, transport companies have to increase their prices to compensate. This flows through each step of the supply chain, from the shipper to the carrier to the receiver. It also means that delivery of goods costs more overall.
Product Inflation
Rising fuel prices can also result in product inflation. We see this with the fluctuating price of fruits, vegetables and meat at supermarkets. Increasing the price of goods helps the transport company to make ends meet.
Less Frequent Services
In the face of rising fuel costs, some logistics companies may decide to reduce the frequency of their delivery services. This is a way to reduce the cost of transporting goods. However, it can mean that the company has less work coming in and so is making less profit. 
Reduced Transport Distance
In order to be cost-effective, transport companies may need to reduce their service area during times of high fuel prices. They will establish a more efficient transport route or shorten the distances their trucks are required to drive. This helps to reduce the amount of fuel they need to use and so save money.
Looking For a Reliable Transport Company?
At Cannon, we have 25 years of experience in specialised refrigerated transport and warehousing.
Our modern fleet of prime movers and trailers are enhanced by the latest in temperature humidity control technology. Our expert drivers can deliver your products with confidence.
Talk to our friendly team about all your refrigerated transport needs today!
---