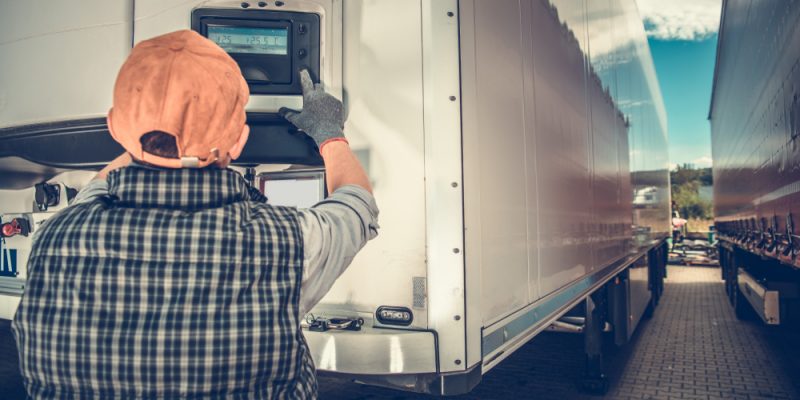 Things To Look For When Choosing Refrigerated Transport
Are you keen to get your temperature sensitive cargo to its destination in 'as sent' condition, every time?

Well, here's how…

Whatever you want moved, be it fresh or frozen foods, pharmaceuticals or even fine art, you need it to be protected from temperature changes during transportation. To ensure this you must be sure the refrigerated transport company you've chosen provides certain things…

Here we list the things you need to look for when choosing refrigerated transport.

Latest Technology

Look for companies who strive for innovation and excellence in logistics and equipment.
To preserve your goods in optimum condition and avoid the possibility of damage, check that the refrigeration transport has the latest temperature monitoring technology built into the units. These ensure that a stable environment is maintained during the journey, constantly protecting your assets.
Cold & Dry Storage Options

Keeping your goods in pristine condition is paramount…

So it makes sense to look for a company that provides end to end solutions by offering cold and dry storage options. You may not need it, but the ability to provide temperature controlled storage solutions will give you confidence that your goods will not be exposed to unstable temperatures.

Flexible Pricing System

We all like true value for money and ease of ordering…

The ability to offer a flexible pricing system is always preferred when moving freight, so seek this option where possible. It means you can book services no matter the amount of goods or where you want them transported.

Additionally, being able to easily get an idea of pricing, and delivery schedules is very useful, so look for online pricing guides and customer support.

Expert Knowledge

It seems obvious, but you want to be choosing refrigerated transport experts and competent drivers.

It's good to seek out a refrigerated transport company who:

Hold industry and government certifications.
Have a top reputation and proven quality service.
Offer professional customer service, who know their stuff.
Only use company drivers and equipment, not subcontractors. There are huge advantages in dealing with the same driver who knows their equipment and your requirements.
By choosing refrigerated transport that uses the latest technology, offers cold and dry storage, provides flexible pricing and are experts in the industry, you will ensure your temperature sensitive goods get where they're going in top condition.
For more expert advice contact the team at Cannon Logistics. Get in touch.
---