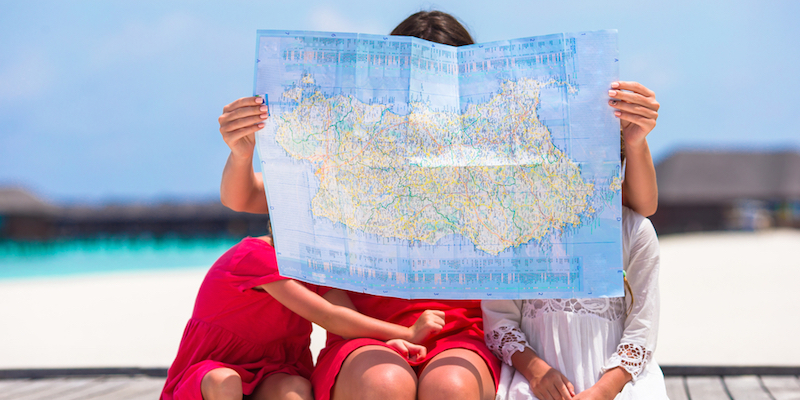 Travelling with kids on the road
Travelling with your kids on a road trip can be fun but sometimes it can seem terribly daunting. It doesn't have to. Like with any travel, the key to an enjoyable, stress-free trip is preparedness. In this post, we share some tips that will make travelling with kids on the road just as wonderful as a holiday should be.  
Here are a few ideas of what to bring on your next family road trip:
Paper towels or wipes

Empty Plastic bags for rubbish, dirty clothes and dirty nappies

Take a change of clothes for each child. Depending on when you go, you might also want to take hats or something warm to put on.

Bring an old ice cream container which could work as a potty if there aren't any toilets around.

Healthy food such as fruit and muesli bars to snack on during the drive

Bring water to drink and avoid soft drinks. Small plastic water bottles with pop-tops are very good for young children
Keeping kids entertained in the car:
Involve them.

Look at a map with your children before you leave – trace the way you'll be going with a pencil or just your finger – this way they'll feel like they know where they are going and a part of the journey more.

Make sure you plan some

fun stops

along the way for your children to run around and explore. These breaks won't just be good for your kids but for the designated driver too. Look for parks and playgrounds with bathroom facilities along your route, make getting there part of your holiday.

Play the counting game.

Count the cars, horses, bridges or other things along the way. Guess how many you'll see before the next stop.

Sing some favourite songs.

You can even try to make up some new verses for them.

Play guessing games.

For example, 'I'm thinking of an animal that's big and grey'.

Have some

toys and story CDs

within easy reach.
Remember:
Never leave kids alone in a parked car.

Keep a spare key in your purse or wallet – if your car doesn't have remote locking, it can be easy to lock the keys in the car.

Take everything off the dashboard because even small things can fly off and injure your children if you have to stop suddenly.

Make sure the sun doesn't shine directly on babies or young children in the car. You can hang a piece of cloth from the closed window to provide shade, or buy sunshades to fit your car's windows.

Sit in the back with your children for some of the time, if there's room. This makes the trip much more enjoyable for them.
Avoiding travel sickness:
Some kids are more prone to travel sickness than others but there are a few things you can do –
Before leaving, don't let your children eat fatty foods, but do encourage them to eat something – it seems worse on an empty stomach.

Encourage children with travel sickness to look outside the vehicle, not inside. They shouldn't look at moving things, like other cars – instead, they should try to look at something that's still, such as the same spot on the horizon.

Make sure there's a breeze and fresh air – it's a good idea to have the window open a little bit.

Don't let them read in a moving vehicle.

If your child goes pale, gets very quiet or complains of feeling sick, stop and let him have a walk in the fresh air.

Medicines to prevent travel sickness can be bought from chemists. Make sure to check with your family doctor before giving any to your kids.
---