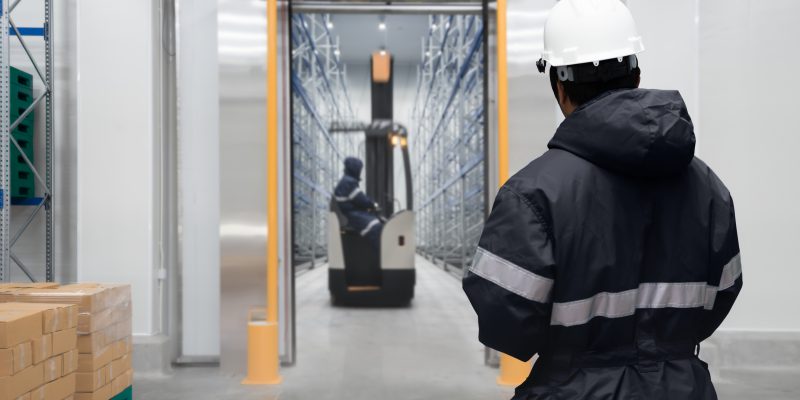 What Is Cold And Dry Storage?
Food logistics around the world rely on reliable cold and dry storage facilities to store food materials. It's the way we keep food safe.

But what does cold and dry storage actually mean?

Cold Storage:

Cold storage is a term used when storing temperature sensitive food in any cold environment. This could be in a refrigerator or freezer facility. Cold storage prolongs the shelf life of fresh foods.

The Australian Institute of Food Safety states that 'high-risk-foods such as poultry, seafood, eggs, meat, smallgoods, cooked pasta and rice need to be kept below 5 degrees celsius to avoid bacterial contamination. And frozen food must be kept at -18 degrees celsius.

Cold storage options:
Refrigerated containers
Refrigerated warehouse
Chillers and blast freezers
Mega Cold rooms and storage
Pharmaceutical grade and specialist cold storage
Because freight logistics often requires goods to be stored between journeys, distribution networks dealing with temperature sensitive foods must consist of temperature controlled transport and cold storage facilities.

Dry Storage:

DoFoodSafely states that dry storage is for 'dry' foods that have a long shelf-life, such as tea, flour, coffee, dried pasta, sugar, biscuits, uncooked grains and canned food. These are foods that can be kept at room temperature as long as no humidity and moisture is around.

Dry storage facilities can consist of warehouses, containers and rooms with specific air, temperature and lighting levels. These facilities are monitored to ensure the environment remains stable, free from contamination, damage and moisture.

Cold and dry storage facilities are used to store perishable goods for a length of time, and are an important part of the food distribution network.
Need Cold & Dry Storage?
To ensure your goods are never exposed to unstable temperatures or varying humidity, contact Cannon Logistics, we provide sophisticated cold and dry storage solutions at our Brisbane depot. Email or phone us today.
---