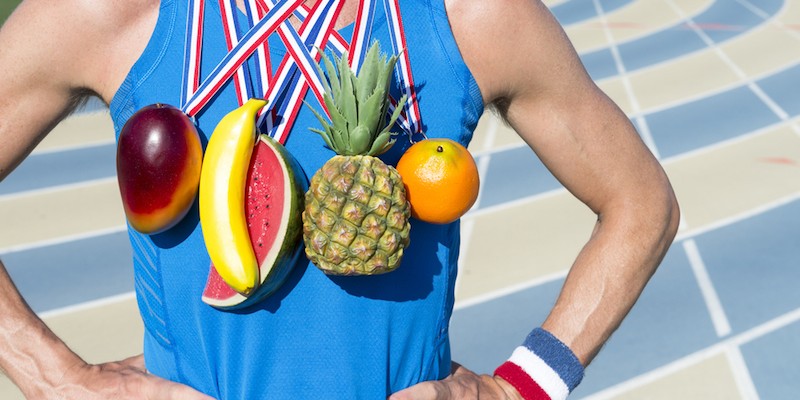 What Logistics really mean for big events like the Olympics
While food logistics and freight might not grab news headlines for the Olympics, it is certainly a large component of what makes the Games successful. As the Olympic Games for 2016, held in Rio de Janeiro, are just around the corner (August 5-21), we wanted to explore what logistics really mean for big events like the Olympics.
Feeding the masses
At the previous London 2012 Olympics, there were approx. 5 million spectators and a further 100,000+ athletes, officials, media and workforce in attendance. Just these numbers alone are enough to boggle the mind to think up a strategy to make sure all these people are having their food and beverage needs met at the right time, at the right place and as easy as possible. Not to mention, this wasn't just a day event, London tourism reported around 500,000 tourists stayed in London for the event over three-months.
Implications of the Games on logistics
For central London, 'steady state' deliveries and collections  already made up 17% of the local traffic, rising to 25% of journeys made Monday to Friday. That equates to about 281,000 freight journeys delivering goods. Take this into consideration, as you add the feeding of all of the additional people. Loads of produce need to be brought into warehouses, unloaded, checked and x-rayed for security purposes before reaching any venue for distribution.
Planning for any major event
In order to ensure a smooth flow of people and goods, a lot of planning needs to take place. When the event begins, there are two main goals that you want to achieve: provide an excellent experience for visitors and spectators; and also keep the local area moving so business can still continue as usual, meeting usual expectations with the added weight that the event will bring temporarily. In other words, the transport system will be working at capacity, there will be very little room for any disruptions so everything has to be planned to the last details.
Athletes nutrition and appetites
Besides catering for all your visitors, of course with an event like the Olympics, the stars of the show, the athletes must also be taken into consideration. In some of the latest reports for the 2016 Rio de Janeiro Games, it's guessed that the athletes dining hall will be preparing over 60,000 meals a day during the games. The dining rooms for the athletes village at the Rio de Janeiro Olympics will be bigger than two football fields! "We want to make sure when there is a medal or a record, part of that record also goes to our food team," said Marcello Cordeiro, Rio's director of food and beverages. These meals will be produced from daily shipments of 210,000 kilograms of raw ingredients — all served up on 4 million biodegradable plates for 18,000 athletes; coaches; and staff.
---