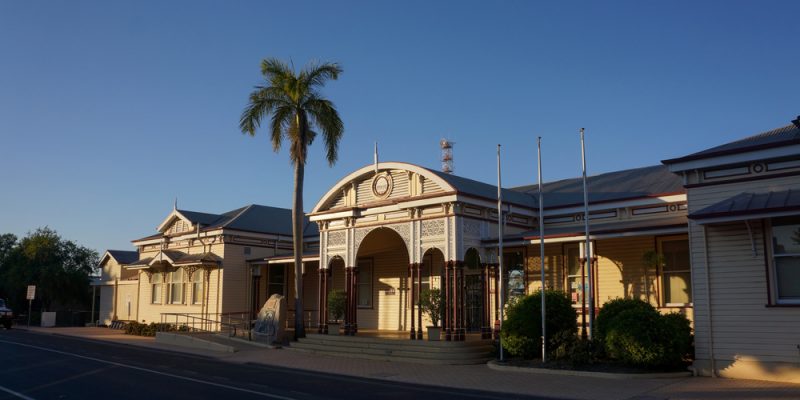 How To Plan A Holiday In Emerald, Queensland
At Cannon Logistics, we're the go to refrigerated transport service in Emerald and we're well aware of what a great holiday destination it is!
From the scenic journey on the Spirit of the Outback train, you'll walk out of Emerald's heritage-listed railway station to find there are plenty of things to do and see, as well as great places to stay and eat. You just have to know where to look.
Here are our best tips that we've picked up along the way to plan a great vacation in Emerald…
Things to See
Emerald is home to a 25 metre version of Van Gogh's Sunflower Painting which is the world's biggest painting on an easel! This massive structure is a tribute to the area's history as a major sunflower producer and is a must see in the region.
If you are wanting to get back to nature, Fairbairn Dam is the place to go. Enjoy the great opportunity for fishing, water sports and boating on the dam and definitely consider staying at the campground or cabins on the shore.
Emerald Botanic Gardens is another popular destination in the town with plenty of things to do. Pack a lunch and picnic beside the Nogoa River, before finding your way in the Melaleuca Maze and the Celestial Garden. Kids will love the playground, and make sure to check out the bush chapel, windmill and the Federation Pillars.
What to Eat
You'll be spoiled for choice when it comes to eating in Emerald with their great selection of cafes and restaurants. Have breakfast at Theo's Cafe or grab a bite at The Fairbarn Bakery (which boasts of the best pies in central Queensland!). Enjoy a delicious meal at either the Emerald Explorers Inn or the classic Emerald Hotel, for some hearty pub food. For later in the evening, you can't go past the Salt Bar & Grill for a drink.. Or a steak!
Where to Stay
Book in at one of Emerald's many motels, hotels and motor inns for a great night's stay on your trip. You can even stay at the Emerald Explorers Inn and pop downstairs for a great meal!
Do you need fresh produce transported?
Cannon Logistics is a full-service refrigerated transport company servicing Queensland and Northern NSW. Contact our friendly team to get your goods from A to B in top condition.
---