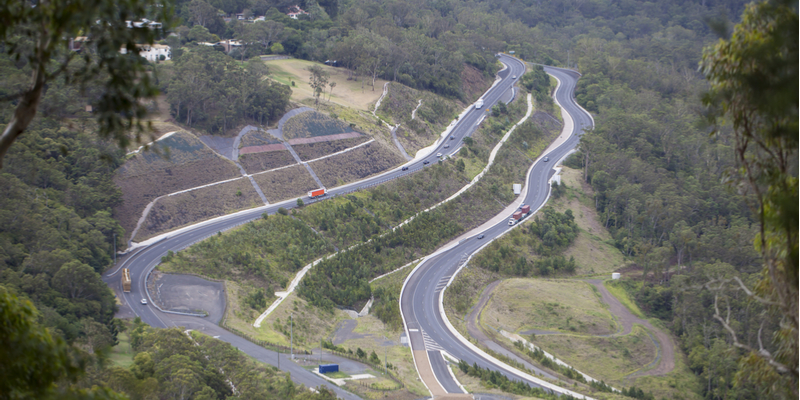 QLD Infrastructure Projects that Help Food Logistics
There's some exciting news for the logistics and food & beverages industries in Queensland, particularly those located in the South. In this post, we share a few QLD infrastructure projects that could really re-shape the economy –  infrastructure that has the ability to improve supply chain efficiencies, improve productivity and in some instances drive up property prices in the area.
As Queensland seeks to increase its economic competitiveness in the global marketplace, it's important that the productivity of supply chains are optimised in accordance with this new infrastructure.
The TRSC is an important road infrastructure and will help drive Queensland's economic growth by providing a gateway to the resource-rich Surat Basin and the agricultural food bowl of the Darling Downs. When completed, the crossing will significantly increase the movement of freight along the National Road Network. Construction is estimated to be completed at the end of 2018.
In operation since Nov. 2014, the airport provides interstate and international connectivity for the Darling Downs, Granite Belt, Surat Basin and the Southern Downs regions.
Immediately adjacent to the airport and aviation precinct is the proposed Wellcamp Business Park. The precinct is forecast to become the commerce and industry hub of international freight operations servicing North Asia. Cathay Pacific Airways started operating a weekly air cargo service out of the airport from 2017.
The 747J8F service between Toowoomba and Hong Kong is southern Queensland's only scheduled international freight-only service. As a result of the new service, agricultural produce such as chilled meat and other perishables are able to fly directly to Asia from the region which they are produced, which enables the capacity for the growth of trade.
As part of the work on the TSRC and Brisbane West Wellcamp Airport, the Toowoomba-Cecil Plains Road interchange hubspot will result in an intermodal link offering air and road freight to the greater South East Queensland domestic markets.
This is a key national project, with an Inland Railway between Melbourne and Brisbane via central-west NSW and Toowoomba expected to enhance the existing rail network and serve the Australian interstate freight market. It will bring immense capacity and demand for transport and logistic distribution hubs in regional cities such as Toowoomba.
The inland rail project will provide a high-capacity freight link between Melbourne and Brisbane through regional Australia, connecting cities, farms, and mines via ports to domestic and international markets. It is proposed that the new rail route will be up to 10 hours faster than the existing coastal rail network in Sydney – perfect for time-conscious deliveries.
The impact of the above projects could substantially change the food supply distribution network currently in place across greater South East of Queensland.
If you're looking for Refrigerated Transport in Toowoomba, please click here.
---