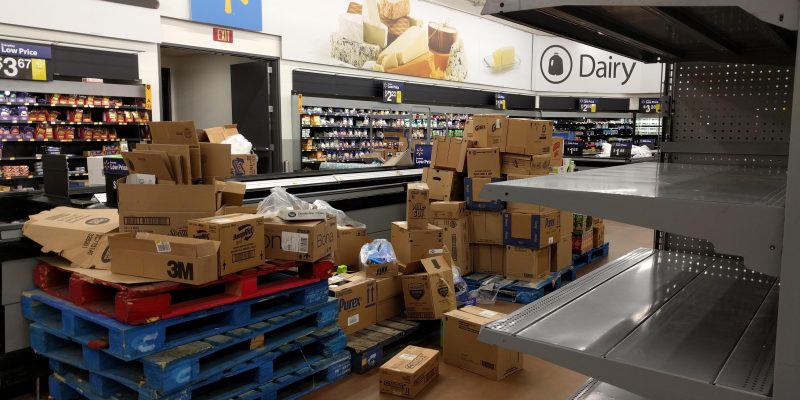 The History Of Refrigerated Transport
Humans have preserved foods for centuries. Ancient civilisations stored food in snow caves or buried food to keep it longer. But it's not so easy to keep food cool when transporting it. And this problem existed for a very long time.

Until someone invented the refrigerated truck and the food industry changed big time..

In this article, we investigate the history of refrigerated transport.

Blocks of ice and snow have always been used to keep things cool. In the 1800s, ice blocks were sold from the back of wagons to be used for food storage and to preserve food on short journeys.

But it was still not possible to safely and reliably transport perishable foods, especially over long distances.

From the 1840's short journeys of perishable foods were made via rail with varying degrees of success. Techniques ranging from:
Removing box car doors to allow cool winter air to keep meat cold.
Box cars were filled with bins of ice for short trips.
Meat was suspended on racks placed above ice and salt in box cars, this method often caused derailments due to the weight of the meat.
Refrigerated box cars were built with ice tanks positioned at both ends, with ventilation flaps cut from the floor to circulate cool air. These had to be reloaded with ice once a day. Meat often arrived discolored due to ice contact.
A more successful refrigerated boxcar was patented in 1877 by Joel Tiffany of Chicago and improvements in design continued. But the various problems caused by the use of ice remained.

Around 1939 the American Frederick McKinley Jones created the first ice-free, mobile mechanical cooling system. This portable air-cooling unit was shockproof and was attached to the outside of trucks.

His invention changed the food industry forever:

Perishable goods were now reliably transported over long distances all year round.
Food production facilities could be located anywhere.
Fresh and frozen foods could be transported to people everywhere.
His system was later adapted for use on railroad cars and ships.
It was the beginning of the refrigerated transport industry.

These days, if you need temperature sensitive goods moved, the team at Cannon Logistics have the expertise, the latest technology and vehicles to do it safely and reliably. Get in touch.
---