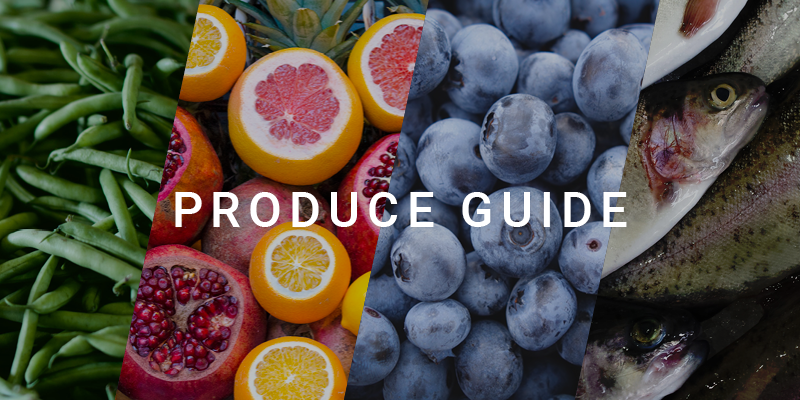 Winter Produce Guide June 2017
Winter is officially here and the temperatures have dropped accordingly. Now's the time to pull out those soup recipes, heat up those hot chocolates, and make the most of what Winter has to offer in Australia.
There is plenty of fresh produce available across the winter months, and opportunities to make things like rhubarb and ginger crumble, beetroot dip, a big roast with parsnips, or poached pears.
What's in season this June:
Fruit
Carambola
Chestnuts
Custard apples
Fuji apples
Grapefruit
Kiwifruit
Lemons
Limes
Mandarins
Nashi
Navel oranges
Packham pears
Panama passionfruit
Pears
Persimmons
Pink lady apples
Quinces
Red delicious apples
Ruby red grapefruit
Vegetables
Baby fennel
Baby red capsicums
Beetroot
Broccoli
Brown onions
Brussels sprouts
Cauliflower
Celeriac
Celery
Dutch carrots
English spinach
Fennel
Gai lan (Chinese broccoli)
Garlic
Jerusalem artichokes
Kumara or sweet potatoes
Leeks
Parsnips
Rosemary
Silverbeet
Witlof
---