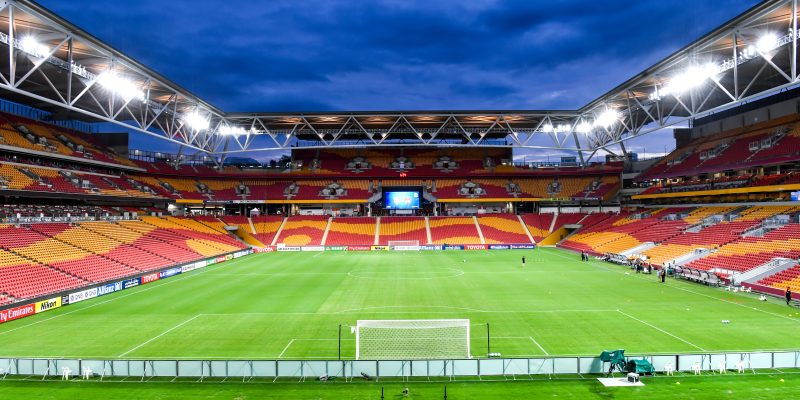 Brisbane Roar February Update
Here's your Brisbane Roar recap for February – subscribe to our newsletter to keep up to date!

1. Brisbane Roar 2-1 Adelaide United (Feb 8)

Brisbane Roar bounced back with a win after finishing January with a loss to ladder leaders Sydney FC. Displaying a strong mentality to fight back when under pressure, Brisbane managed to grab a victory in a game where Adelaide United were the better team – with more possession and shots than the home side.

Ex-Roar player Ben Halloran took the lead for the visitors before Roar equalised 10 minutes later, and Tom Aldred secured the win with his first ever goal for the club in the 74th minute.

2. Western United 0-1 Brisbane Roar (Feb 16)

Brisbane Roar dealt with this season's newcomers with relative ease, and noting their third win in their four last away games. Despite keeping 61% of possession, the hosts ended the game with zero shots on Jamie Young's goal.

Roar, on the other hand, had 7 shots on goal, including several big chances, and the team will likely have left Ballarat feeling disappointed that they didn't score one or two more.

3. Brisbane Roar 1-1 Perth Glory (Feb 22)

The last home game of the month ended with a draw with a strong Perth Glory side. The match was evenly contested throughout, and neither team seemed to be able to find another gear to push forward and create more offensive opportunities.

Now unbeaten in four home games, Roar are starting to find their footing defensively – having allowed just 3 goals for their last 6 games!

Summary

Despite being a short February for the Brisbane Roar, it is always pleasing to go undefeated. 7 points from 3 games is a great haul, but there's still a slight feeling of a missed opportunity here.

Roar again find themselves in 6th on the A-League ladder – exactly in the middle. If only they had been able to find that extra bit of attacking prowess against Perth Glory! A win against Glory would see Roar pole vault Adelaide United into 5th, one point behind the aforementioned Perth Glory and two points behind Wellington Phoenix in 3rd.

The margins are very small between a successful campaign and the middle of the ladder in seasons like these, and the difference between a draw and a win against a team above you on the ladder could make a big difference.

Five games in March and three in April remain. The top half is within arm's reach, but Brisbane Roar are also being chased by Western United and Western Sydney Wanderers; both just two points behind.

---